D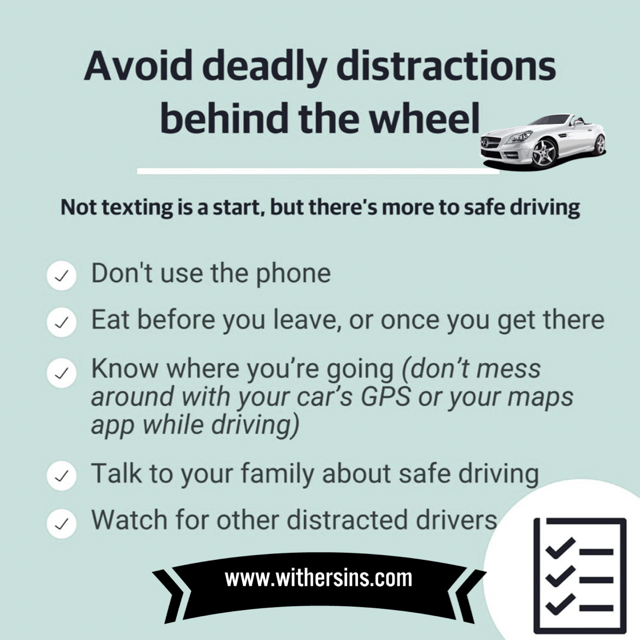 𝗪𝗵𝗮𝘁
Distracted driving is the one of the leading causes of accidents on the highway today. With kids back in school, it's something to think about. Talk to the your children about the risks and always set a good example while driving with them. Withers Insurance Services is located in San Clemente, CA. We understand the needs of families with young drivers and the need for the most appropriate auto/car insurance possible to minimize financial risk. Call us for a comprehensive overview of your current policies such as home, auto, and an umbrella policy to protect assets.
Distracted driving as stated above is one of the leading causes of accidents in the US.
Drunk driving, speeding, distracted driving and bad weather conditions are the leading causes of car accidents in the United States.