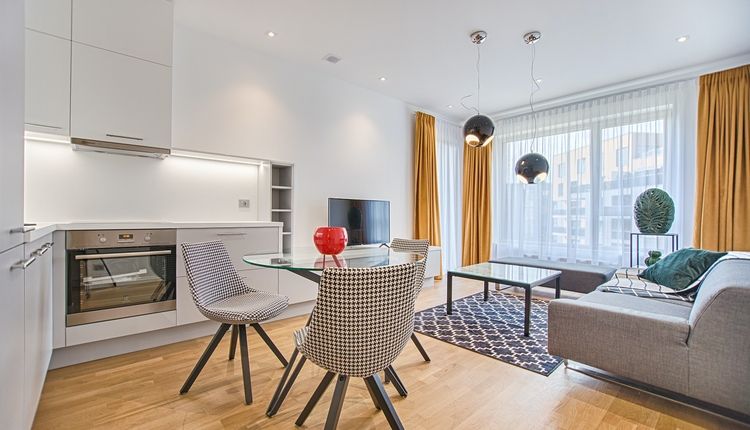 If you're confused by all the different types of insurance available today, you're not alone. Learn the difference between landlord insurance and renters insurance so you can get the coverage that's right for you.
What Is Landlord Insurance?
Landlord insurance is for people who rent out their properties to others. It serves multiple purposes and goes beyond a typical homeowner insurance policy. A landlord policy typically:
Protects the property from fire, storms, and most natural disasters.
Covers you in the event tenants cause damage to your property that affects the building and your ability to generate income.
Provides a certain level of liability insurance, in case someone is entitled to damages due to your negligence (such as a slip-and-fall accident) or other wrongful actions on your part (like discriminating against a potential renter).
What Does Landlord Insurance Cover?
Landlord insurance usually covers the entire structure of your rental property, as well as any elements inside that belong to you: appliances, carpeting, furnishings, etc. The idea is that if disaster strikes, you don't have to dig into your own savings to pay for repairs or rebuilding. Many policies will also protect you in case of theft and vandalism.
If a tenant seriously damages your property beyond the amount of their security deposit, landlord insurance typically pays for repairs. In many cases, it also replaces lost income if the property is uninhabitable and you can't rent it out.
As well as covering injuries on your property, as mentioned above, landlord insurance usually covers other types of liability, including:
Wrongful eviction
Libel or slander
Wrongful entry
Discrimination
You can add extra liability coverage if, for example, you rent to tenants with large dogs. You can also add earthquake or flood insurance if you are at risk in your area.
What Is Renters Insurance?
Renters insurance exists to provide similar coverage as a homeowner policy for people who rent instead of own their homes. Since you don't own your dwelling as a renter, you don't need insurance for the structure. However, you do want insurance for your belongings inside. That's what renters insurance protects.
What Does Renters Insurance Cover?
This type of insurance is designed to reimburse you if your belongings are damaged or lost due to things like fire, storms, theft, or vandalism. In some cases, you may be entitled to alternative living expenses should your rental apartment or house become uninhabitable.
Renters insurance covers your personal property in your rental property, such as:
Furniture
Decor
Appliances you own
Electronics
Clothing
Sporting goods
Other personal property
You can add special coverage for valuables like jewelry, art, antiques, or collectibles. Many renters insurance policies also provide liability insurance to protect you if someone is injured in your home and is entitled to damages. This is helpful if you are at fault in the event of a slip-and-fall accident or dog bite. And you can always add a personal umbrella policy to increase this liability coverage.
Which Type of Insurance Do You Need?
So, what kind of insurance is right for you? If you're a renter, you want renters insurance. If you own a property you rent out to others as a landlord, you want landlord insurance.
What if you are a tenant in the place where you live but also own a rental property from which you receive income as a landlord? You probably need both types of insurance coverage!
We're here to help with your landlord and renters insurance needs. Call Withers Insurance Services at 949-637-2700, and we can help you decide how much coverage is right for you. You can also request a quote any time by reaching out online.