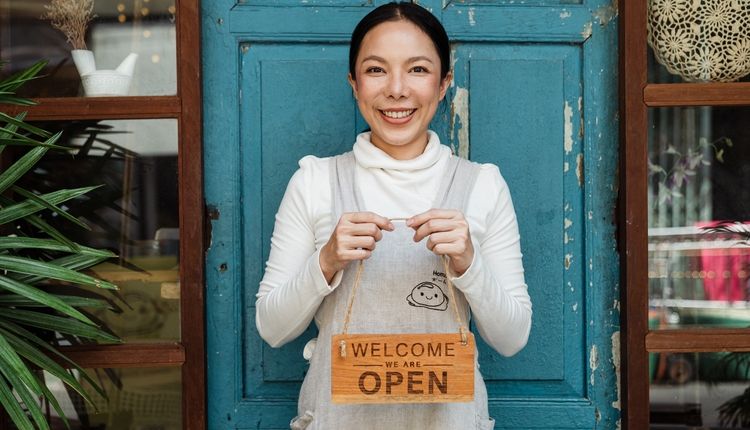 If you own a small business, especially if you work alone, you may think you don't need business insurance. But actually, without this protection, you could be opening yourself up to a world of liabilities. Here's what you need to know about insurance for small businesses.
Why Are Small Businesses Without Insurance Vulnerable?
Any business, no matter what size, is at risk without insurance. If you have a brick-and-mortar presence, like an office building or shop, someone could get injured on your premises and sue you for damages.
Even if you only work online, there is a danger of cyber crime. Hackers could steal client sensitive information or proprietary business data. Your employees' financial information may be grabbed, too.
Perhaps the work you do relies on absolute accuracy, such as preparing other people's tax returns. What if you make a mistake, and someone winds up erroneously owing the IRS thousands of dollars?
Do you operate a vehicle for your business? If so, your personal auto policy likely does not cover liability or reimbursement for collision damages. You need a separate commercial auto policy, even if you drive your own car part-time to deliver food or make sales calls.
What Does Business Insurance Cover?
Business insurance covers all the contingencies mentioned above, and more. Typically, business policies from independent insurance agents are tailored to the individual business and its unique needs, adding components like selecting food from a buffet. Common business insurance elements include:
Property insurance, if you own your place of business
General liability for damage to a rented office or accidents on the premises
Umbrella insurance to extend the limits of liability coverage
Commercial auto insurance for any vehicles used to conduct business
Specific liability coverage for errors and omissions, hiring practices, etc.
Workers compensation to cover medical care if an employee is injured on the job
Bonds for when you make business commitments you may not be able to keep (e.g., contractors who can't complete a job because of subcontractor no-shows)
Do Freelancers Need Business Insurance?
Freelancers and solopreneurs can also benefit from business insurance. They are as vulnerable as other businesses. For instance, you could be sued for libel or slander. Just like a larger business, you may use your vehicle to visit clients or transport materials for your art studio. If you have a tax preparation business, what about that scenario mentioned earlier, where a client could be put in financial jeopardy by your error?
How Do I Know What Insurance Coverage I Need?
It can be tough to know exactly what kind of business insurance you need, with so many options available. That's why we recommend you talk to an independent insurance agent like us about your one-of-a-kind business.
Independent agents have two major benefits. First, we have a larger menu of insurance products at our fingertips than individual insurance companies do. Second, we offer more personalized service, and we take the time to understand how your business works and give you the coverage you need without extra or needless expense.
To discuss what kind of business insurance can best protect your small business, call Withers Insurance Services at 949-637-2700 today, or reach out online and let us know how we can assist you.