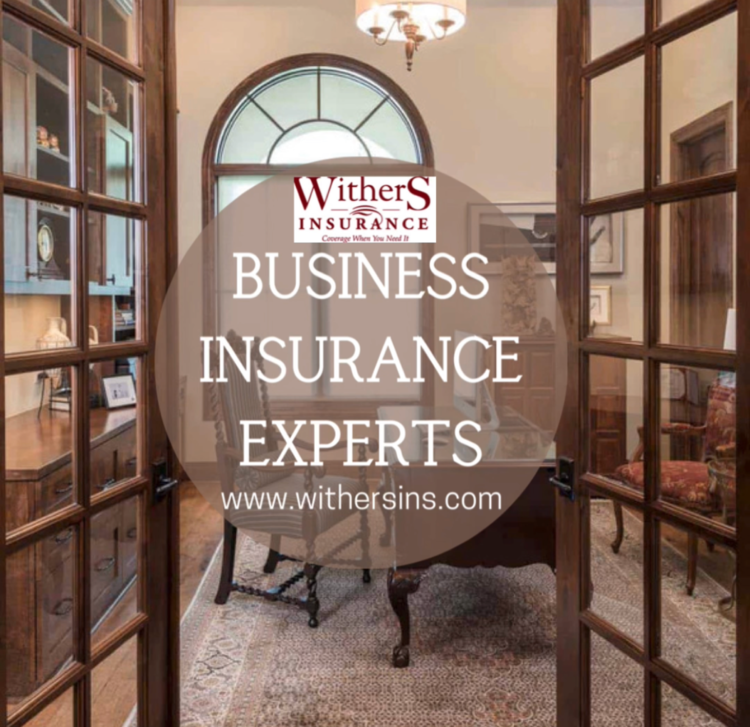 Thank you for visiting our blog, We consider ourselves experts at Commercial Insurance and we hope this information helps you better understand your own business needs. Withers Insurance Services knows a lot about business coverages and is ready to help.

Property Insurance pays for losses and damages to real or personal property. For example, a property insurance policy would cover fire damage to your office space
Boiler and Machinery Insurance sometimes referred to as "equipment breakdown" or "mechanical breakdown coverage," provides coverage for the accidental breakdown of boilers, machinery, and equipment. This type of coverage usually will reimburse you for property damage and business interruption losses. For example, this coverage would cover fire damage to computers.
Debris Removal Insurance covers the cost of removing debris after a fire, flood, windstorm, etc. For example, a fire burns your building to the ground. Before you can start rebuilding, the remains of the old building have to be removed. Your property insurance will cover the costs of rebuilding, but not of removing the debris
Builder's Risk Insurance covers buildings while they are under construction. For example, a Builder's risk policy would cover losses if a windstorm takes down your partially constructed condominium complex.
Glass insurance covers broken store windows and plate glass windows.
Inland Marine Insurance covers property in transit and other people's stuff on your premises. For example, this insurance would cover fire-damage to customers' clothing from a fire at your place of business
Ordinance or Law Insurance covers the costs associated with having to demolish and rebuild to code when your building has been partially destroyed (usually 50 percent). For example, your three-story building is 100 years old. A flood destroys the basement and the first two stories. Because more than 50 percent of your building has to be rebuilt, a local ordinance requires that the building be completely demolished and rebuilt according to current building code
Property insurance covers only the replacement value, not the upgrade.
Tenant's Insurance Commercial leases often require tenants to carry a certain amount of insurance
A renter's commercial policy covers damages to improvements you make to your rental space and injuries to the building caused by your employees' negligence.
Crime insurance covers property crimes such as theft, burglary, and robbery of money, securities, stock, and fixtures from employees and outsiders.
Fidelity Bonds Insurance A bond company covers losses due to a bonded employee's theft of business property and money.